On October 23rd Jeremy and I went to the annual Denver Dinner. This dinner supports my agency, Tennyson Center for Children, here in Denver.

These were real people! Crazy!
This year the theme of the dinner was "A Night at the Oscars". It was a wonderful date night for the hubs and I and it was a great evening for Tennyson Center as well.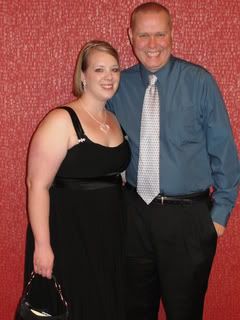 I havent heard the grand total of what was donated but there were over 800 people there supporting the work we do every day. It was great!
We can't wait to see what is in store for next year!

My girls!

"Prom" picture! Such a great group of friends! We are so lucky to have them in our lives.

Courtney and I all dressed up and ready to have a great evening.

One of the many "Red Carpet" photo shoots that took place! Work it!