We decided that we had to take some fall pictures of Jude. So we did the traditional pose of a baby sitting in a pumpkin. I am so pleased with what we came up with. We went to a local park with really pretty fall leaves and had ourselves a little photo shoot! Jude did fantastic! I love all of the pictures but these are a few of the best.

MY FAVORITE!!!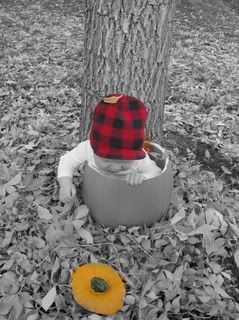 Fun with Colorsplash! So cute! I love his little winter hat.

Can we please be done now! 😉 He did great!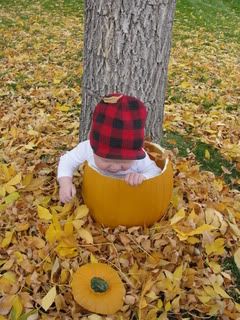 Fall 2010 with Jude. We can't wait to play in the leaves with him next year. Oh the changes we see daily!