Just some random updates with pictures that I just had to share. :O)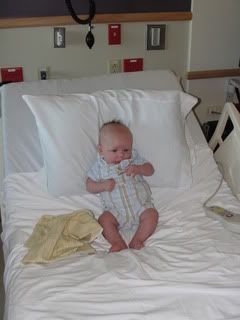 Jude in Daddy's hospital bed. He took it over. :O) We went to visit Jeremy in the hospital almost every day he was there. It was so hard not having him at home. We are so thankful he is doing better right now.

Showing Uncle Jarrin how strong he is!! Jude loves standing like this. He talks and giggles when he does it too. Love it!!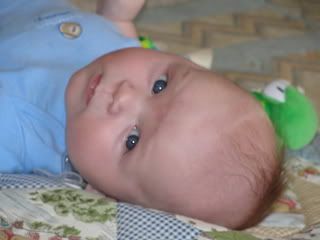 He has mommy's eyes. That is what Jeremy says. I just love the color they are and I think this picture shows his sweet side. 😉

Go Broncos!!! Jude and Daddy chearing those Broncos on! Jude has his blue and orange!

This is what Jude does at the cabin – taking a nap in front of the fire. Oh the life he lives! He needs his R&R!
More updates to come!! THere is always something going on at the Sawyer household!