On Monday we headed to Anderson Farms in Erie Colorado to celebrate Fall and Jude's first Halloween. We had such a great time. Jude really didnt care about anything there yet but I was determined to take lots of pictures and pick out a cute "mini" pumpkin just for him. My parents and brother joined us for the fun. I see this as a family tradition in the making! Next year will be so much fun, Jude will be 15 months old!! That will be great!! :O)
Jude sitting on a HUGE pumpkin – you could actually buy these for the great price of $100 dollars!!!!!! Right! Either way, he is adorable.

Oh no…Mommy and Jude are locked up!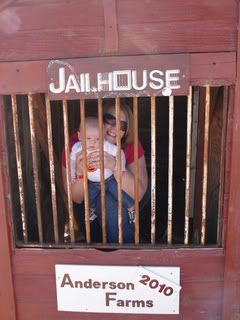 Daddy and Jude got caught too. Bad Boys!

Such a cute boy in his 1st Halloween Shirt – which is a 3-6 months moving on up!!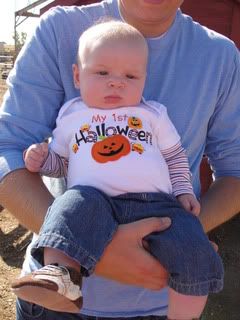 What are these things I am sitting on?

Daddy and Jude took a ride on the train – Daddy almost didnt fit! :O)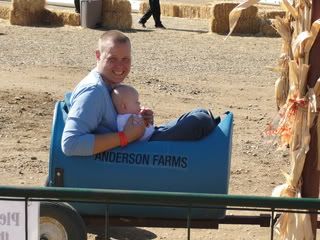 It was a perfect fall day for walking around and enjoying the farm.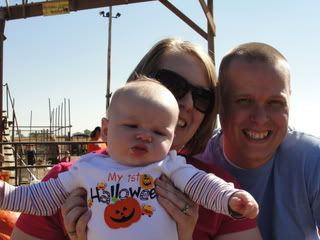 Jude was worn out – time for a nap for the little turtle!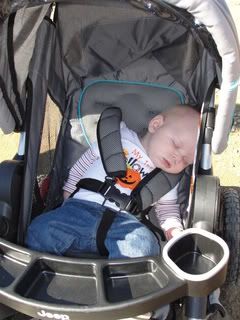 Chilling at home after a long morning.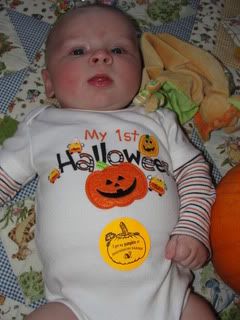 I love my pumpkin!!!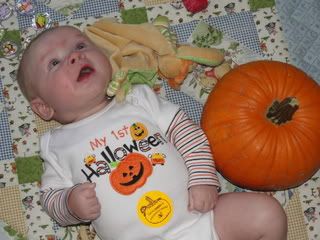 Happy Fall to all my readers!