On September 16, about 12 weeks old, we took our little Turtle to the sea.
Okay not really to the sea but we took him swimming for the very first time. We decided to go to the Thornton Rec Center just for a while to see how he was in the water. He LOVED IT!!
I found this adorable little swimsuit for him at Old Navy on clearance – great purchase!!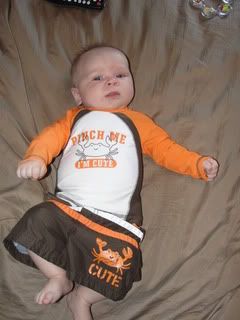 We can't wait to take him swimming in Arizona in November, I am sure he will enjoy it even more by that time.

Mommy and the sea Turtle. He loved the water!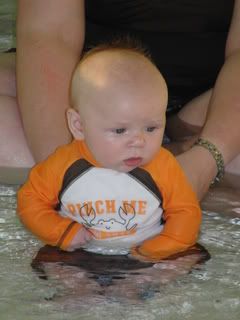 When we took him in deeper he just kicked his legs like crazy – maybe we have a swimmer on our hands?

Daddy teaching Jude all about the water.
It was just a fun experience. We plan on putting him in swimming lessons starting in December. Should be fun!