Okay, I know it is a couple days late but here are some pictures.
Jude's 1st Halloween! So excited to be a Turtle!

And here is THE Turtle with his very own pumpkin and basket.

Our Family on Jude's 1st Halloween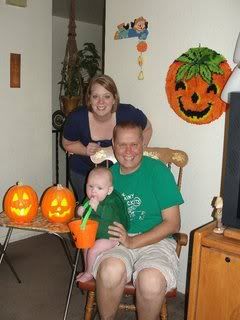 Mommy and Jude. Look at him holding his own basket!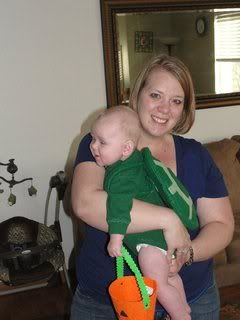 Grandma Mumby did such a great job on the Turtle Shell! It was perfect!

All in all it was a great day for us.
Happy Halloween!!