Ready for a HUGE picture post?
For your viewing pleasure…

Jude's present from Mommy and Daddy! Merry Christmas Jude!!

All dressed up for Christmas Eve church service. Adorable in his little chair.

Mommy and Jude ready for the evening out.

Daddy and Jude looking handsome.

Jude got to open a couple of presents after Christmas Eve service. Lucky boy!

What is it?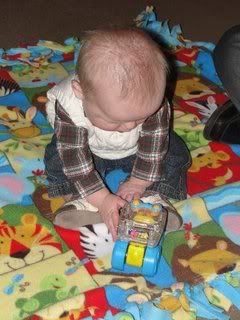 Time to play!