Jude loves to pull his "big boy" books out of his bookshelf and read, it is so cute!
Of course these big books are way too big for him but they are the books he wants to read right now.
When I try to give him the soft baby books he just throws them aside. Pretty funny if you ask me!
Aren't these pictures adorable!?!?! I love this little man!!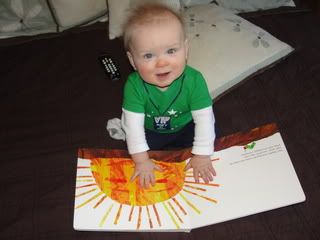 Book of choice – The Very Hungry Caterpillar! Love it!
This post reminds me – I am supposed to be reading 12 books by the end of 2011, FAIL!!! I really should take Jude's advice – reading if fun! Okay, I will try harder!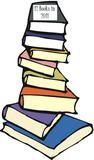 ***Don't forget to enter the
CSN Stores Givaway!
***
I will be drawing the winner tonight at 9pm MST! Winner will be announced tomorrow morning!