Jude is ready to go!
Grandma and Jude hanging out in the Tropical Discovery.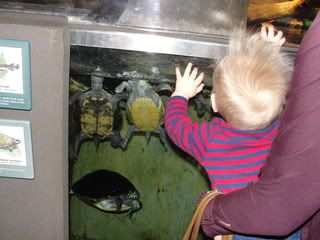 Oh my gosh! Turtles!! Get them Jude!
He really liked the pretty peacocks.
And down for the count. What a fun day!
Thank you to Grandma and Grandpa Sawyer for joining us at the zoo last weekend, it was a blast and Jude can't wait to go back!
Time to link up and play!