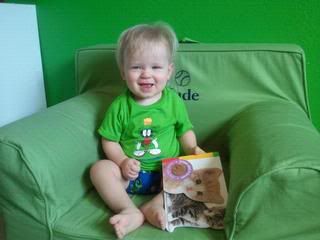 Y3W: Sitting and Reading
Jude has figured out how to hop up in his Anywhere Chair and sit down and ready or watch his TV program. He doesn't sit in it for long but when he does get up in the chair he feels very important and big. He gets this great grin on his face because he knows he is doing something big.
So cute!
Do not forget to link up with Jenni!
Happy Friday all!!