Week 9 on the program!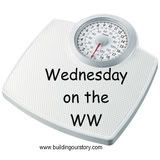 This blog hop is all about
Weight Watchers.
Let's help each other on this
journey by linking up recipes, successes, tips, photos and WW stories! Rules:
Well the rules are easy. Just link! Link your blog posts that are all about
Weight Watchers. Easy as pie! There are other ways to follow blogs such as
Google+, Networked Blogs, facebook and various other options. I want everyone to
link up! Grab the "Wednesday on the WW" button and put it in your blog post! I
cannot wait to read all of your stories!!
Week 9 Update:
STUPID Easter candy!! It is over taking my house and my work place! AHHHH!!! I was so nervous to got to Weight Watchers last night because I knew I would be seeing a + sign.
I was right but thankfully not horrible.
ONLY gained +0.2 – which puts me at a 1 pound gained in the last 3 weeks of stressful family situations, death of a dear friend and Easter! I am pleased and now more motivated than ever.
Back to tracking and moving forward to health.
How did you do over the holiday weekend? What are you doing with all that left over candy??

Grab Our Button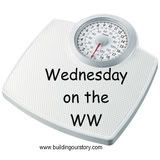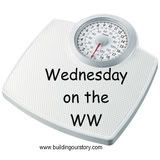 document.write('