I want to say, "the nursery is done!" but we aren't quite there. We have some additional Pooh touches to add still. But for now look at these pictures! I must say, I LOVE IT!!
The crib…well it isn't put together yet. Use your imagination!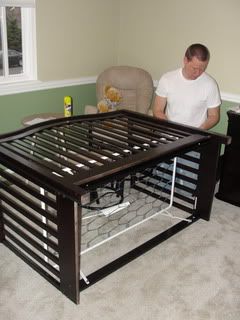 Almost a crib!!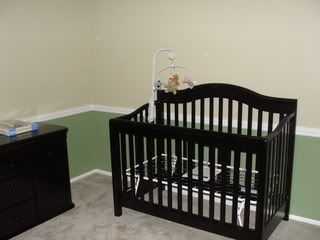 All done! Look at the cute Winnie the Pooh mobile.
The chest of drawers.
Well thats it for now. Once we get the Pooh decorations up I will post more pictures.
Have a good night everyone!