The nursery is coming along great. Jeremy has put a ton of work into it and you can tell. Here are the most recent pictures.
Paint is all done! New light installed.
Winnie the Pooh outlet cover and night light. So cute!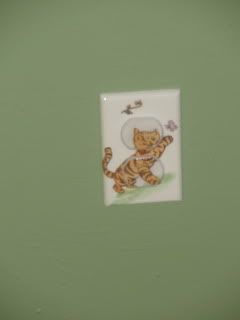 Tigger too!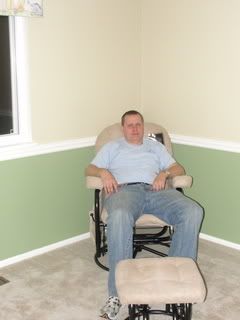 The new glider. Nice smile honey! ;O)
The valance – made from the crib bumper that we will not be using. My first "real" sewing project (sad I know). Turned out pretty nice though.
Well thats it for now. We got a call tonight that our crib and dressers are in at Babies R Us so very soon this room will look like an offical nursery! So exciting!