Jude is 6 months old! Yeah I know I am as surprised as you are! How is he already 6 months old? A half of a year old? Really? Wow, they (whoever "they" are) were right – it does go really fast!
He turned 6 months old on Christmas Day – lucky little boy gets his half birthday on a day with presents and yummy food every year! Great spacing for toys for him right?!?! LOL
So the official 6 month shot will come later BUT here are the professional pictures we had done on December 23rd. They turned out great as usual – Target really does take fantastic pictures!
Here are some of my favorites. Enjoy!
6 month stats will not be available until after January 3rd – his appointment got pushed back a little. Pictures will have to do for now. 😉

Tummy time! Lots of smiles and my Red Sox hat!

Such a big boy!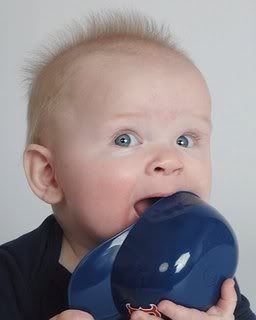 Nom, Nom, Nom – this hat is yummy!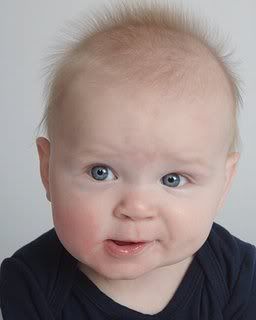 Look at the mischievous smile.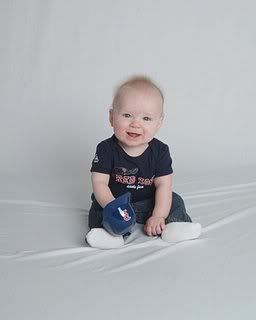 Sitting like a big boy! I am 6 Months old! And I love Boston Red Sox!