As I was sitting here thinking of all the things, subjects, events, pictures and adventures I could post about it hit me – social networking needs to be something I use to benefit my friends and family. So here we go.

I know I have posted about my "friends" that I met on thebump.com website – now they are more than just "friends" even though we really haven't met or hugged or had coffee together I feel like some of these ladies are closer to my heart that some of my "in real life" friends. These ladies and I went through pregnancy together and we are now going through learning how to be good little mommies together too. It is so nice to have these friends in my life – the support is amazing.
In order to show the love I am going to try to help some of these lovelies out by promoting their creative endeavors so keep your eyes open for reviews and interviews from these mommies that are using their creative genes to help them be stay at home moms!
Here is my very first shout out!
The first "store" we will be visiting is called Sweet Stella's.
This "store" is owned by one of my close ladies from thebump, Shan. She has a beautiful son that is just a couple days older than Jude and her goal is to stay at home with that little monster of hers and with the help of her creative being, I have faith that she will be able to do so.

Jude is lucky enough to have his very own Stella creation! A personal Piggy!!

I interviewed Shan about her new occupation and here is what she had to say!
Why did I start Sweet Stella's? Well. I'm being faced with what to do once maternity-leave is over. My goal is to not return to the office, and to stay at home with Owen…but to be me at the same time. For me, that means being crafty and artsy, and dreaming up special trinkets for kiddos, weddings and parties. I've always loved event planning and am a painter at heart…so this was a really good fit for me to tap into my creative roots, and try to make some money while doing it.
I also want to support other MOMpreneur's, which is why I started the Sweet Stella's blog. Every Monday, I feature a different MOMpreneur, give them a shout out and some product placement and hopefully spread the word to people that might not otherwise know about them. Networking is so important and social media is a great tool for getting the word out…especially when you're a mom and carry your Blackberry everywhere you and your kiddo go!
Sweet Stella's has a ton of great gifts, decorations and items to hold memories for a lifetime.
You MUST check out the Sweet Stella's online store and blog.
Do me a favor and become a loyal follower of miss Shan. I promise, she will keep you entertained!

She really is a talented painter and I know that she has a ton of ideas, so check back frequently and see what her next creation is!
PROMO!!
Here is the information on Sweet Stella's current Promo:
Valentine Pouches (set of 20) on SALE until February 5th for $19.95 – 20% off regular price!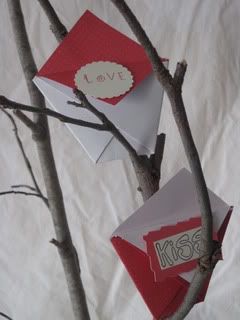 A picture of these cute little favor pouches! Great for the holiday!
She'll be running a giveaway just after Valentine's day for a Personalized Board Book for followers of the blog. Not sure of the exact date of that yet, but it will be happening – so follow!
Here are those links again –
Sweet Stella's Blog
Sweet Stella's Online Store
You can also follow Sweet Stella on Facebook!