Y3W – Jude's First Easter!

We started Easter morning out pretty early – before we left for church we let Jude see what the Easter Bunny left for him. I think he was more confused than excited but either way Mommy and Daddy were excited!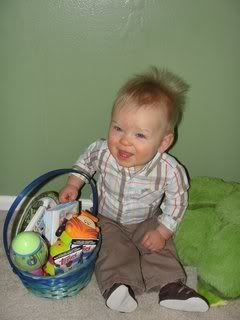 What is this basket for Mommy?
Here we are all dressed up for Easter Sunday church!



Daddy and Jude were so handsome in their Easter "outfits"!! My boys!!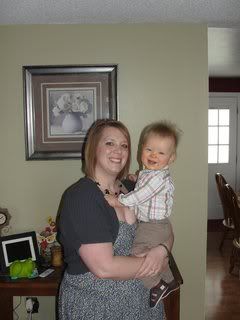 Mommy and Jude ready to go! Looking great in our spring time clothes – too bad it was freakin cold Easter morning!! Oh well, we look good!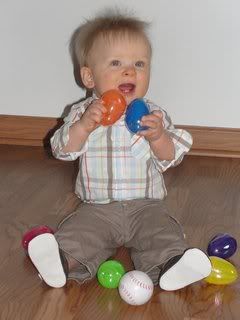 After church he was more awake and really got into the Easter basket and easter egg thing. He was so happy!
Mommy and Daddy let Jude try his first candy too! Peeps!! Yum!! He ate that thing so quickly and he really liked it – oh no, what did we start? :O)

We had a great Easter – we hope you all did too!
Link up here!