We were out shopping last weekend and we stumbled across something that we just couldn't leave the store with out!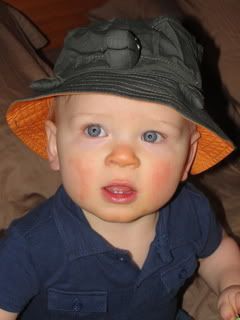 What do you think? Perfect right? And it really was perfect for our trip to Arizona (those pictures coming).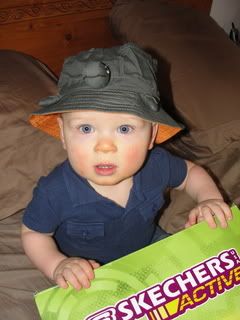 I do believe that this hat will be on Jude for his upcoming Turtle birthday party!
Thank you for Gymboree for creating a hat just for our Jude!