Last weekend my older cousin got married. The rehersal dinner and wedding was beautiful and a lot of fun. I love getting dressed up and stepping out with my boys.
We looked pretty great if you ask me!
WARNING! A TON OF PICTURES TO FOLLOW!
Ready to head to the rehersal dinner. One good looking family!
Jude fedding himself like a big boy!
The Wedding!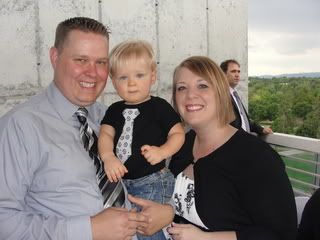 The family shot again. Day 2 of dressing up! Again – the Tie shirt is from
SweetPea a la Mode
!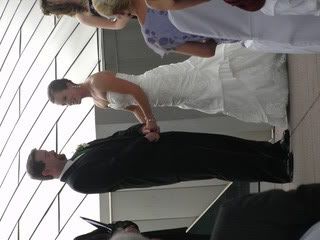 Brian (my cousin) and Sarah. The vows.
Mommy and Jude at the reception.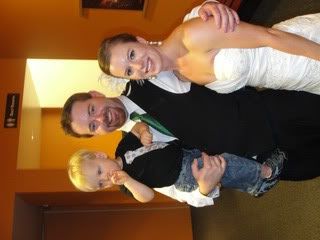 Jude with the Bride and Groom.
Cake time!!
The best part of the wedding reception was the Photo Booth. I love the photo both idea. So much fun.
Here are all of our photo booth picture strips!
We had a great a great weekend with family. I am so happy for Brian and Sarah and wish them the very best!