You are in luck – more Barcelona pictures!! Enjoy!

Oh the beautiful and yummy gelato

14th century cathedral! Amazing detail!

Jude saying hi to the baby kangaroo at the Barcelona zoo.

Jude liked digging holes in the sand and sitting in them at the beach.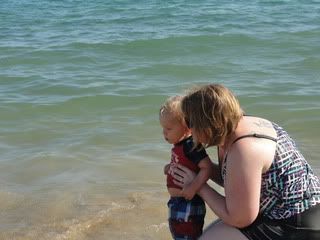 Mommy and Jude watching the waves.

Cousins enjoying the view.

Sacred Heart Church.

Us by the World Cup! FC Barcelona Stadium

Beautiful gardens at the Monistary.

Daddy and Jude – Beach Bums!

Jude really had a lot of fun at the beach! Happy boy!

Mommy and Jude at the Park Guell.

Park Guell art.

Jude and Elora found a Turtle!!

Sagrada Familia Church. Still a work in progress.

Perfection!

The family at the Castle. What a view!

Jude walking with Grandma and Grandpa.

Mommy and Jude on a turtle at the Aquarium.
That is the end of the pictures from Barcelona! As you can see we had a great time. Thanks for looking at our pictures!
Now…where to next? We have 8 months left of our free flyer until Jude turns 2! 😉