Thats right – we are heading out on another vacation very soon!
We are totally taking advantage of the free flyer in Jude! We have about 8 months left of that free benefit so we are running with it!
This time we are headed to Little Rock, Arkansas. We are going to visit my bestie, Lauren and her husband Jared. They are also Jude's Godparents! So it will be a great time with them. Lauren already has our vacation planned! I am looking forward to the fall weather and visiting. I know Lauren and Jared will be so surprised at how much Jude has grown. :O) Pictures do not do him justice! lol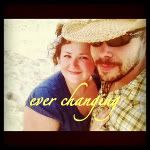 So as I sit here dreading going to work tomorrow – I am counting down the days until we get another break from the "real world"! November 10th cannot come soon enough!
Link up with Jenni from the Blog here!
What are your 3 words?
Can you do me a favor? Click for a vote! Thank you!!