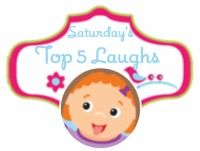 Ready for this?
5. Went to an inside play area with Jeremy's cousin and her 2 year old son. Great time and lots of laughs BUT we all laughed the hardest when Adler (2 year old) ran into the kitchen/cafe area. He was sure fast – we thought they were going to put him to work! lol
4. So we have the new car. The Pilot has an automatic calculation of your MPG. Well now it is a challenge between Jeremy and I. Who can get the best MPG! Now driving in the Pilot has been pretty silly. Constantly looking at the gauge! Good times!
3. Jude is really talking and finding his words. A recent word is "Ow". He knows what it means too! This sounds bad but we both laughed when he was crying (I warned you) in his crib and kept saying "Ow" because his molar was hurting him. I know we shouldn't laugh at him but oh my gosh talk about CUTE OVERLOAD! He knows what it means and he uses his cute little voice so it made me smile. STUPID TEETH!
2. Another Jude talking laugh. Turkeys have taken over our Pumpkin decorations and Jude know says "Gobble Gobble" when he sees the Turkeys around the house! So cute! He makes me smile and laugh every day!
1. Jude is always the one that makes me laugh, as you can see but on Tuesday night when Jeremy was playing with Jude in his playroom I was laughing so hard I had tears in my eyes! They were playing "chase" this means there is a lot of laughs and screaming. This night was different though. Jude was laughing so hard he was slapping his knees – like he couldn't believe how funny this was!! He was cracking himself up! I love that kid!!
Well there you go – my laughs are mostly about Jude! ;o) We have one special little man.
What did you laugh about this week?