Jude's new favorite thing is the Choo Choo – he loves reading about trains, he loves watching trains and he loves playing with trains.
We decided to head to the Colorado Railroad Museum last weekend to partake in the Christmas train ride and to just check out all of the trains. Thankfully Saturday was a pretty warm Colorado December day so we were all comfortable and had a ton of fun!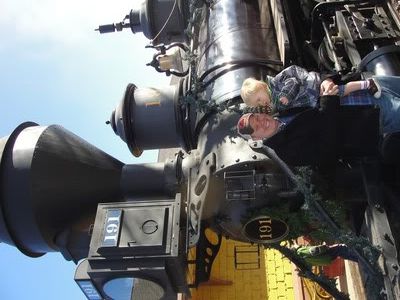 Daddy and Jude checking out the BIG Choo Choo!
Jude was just amazed at how many trains were all around him!
The train we got to ride on.
Our little family on a Choo Choo!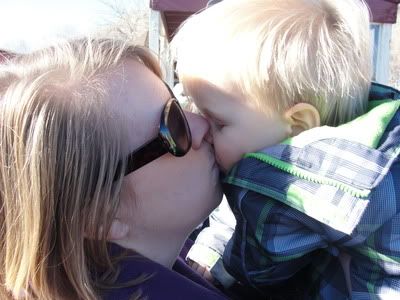 Kisses from my boy!
I think Jude had a great time exploring the Train Museum. I know we will go and visit again in the summer because they bring in a "real" Thomas the Train (full size!!)!! Oh goodness!!
Funny story:
As I was getting into bed the other night I heard on the baby monitor from a SLEEPING Jude – "CHOO CHOO!" I want to think that we gave him some lasting memories and dreams of Choo Choo's! :O) Adorable! This kid melts my heart!