This year we decided to go with my Aunt to the National Western Stock Show with Jude.
We had a great time just hanging out and looking at the animals and shops. This is a huge event in the month of January in Denver and my Aunt has always gone so she really wanted to spend this time with Jude. I am pretty sure we will be starting a yearly tradition doing this with her.
We had a lot of fun the whole time BUT I really think the part that Jude loved was the Petting Zoo!
Jude got to visit a show horse. What a lucky boy!
Jude being a big boy! Don't you love his cowboy gear?
That is a HUGE Rocking Horse Jude! LOL
He just makes me smile!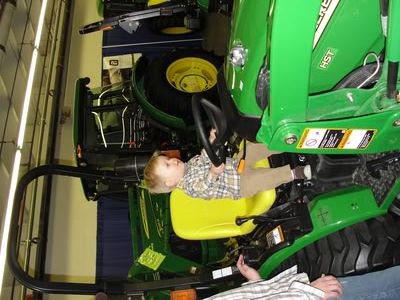 Jude's new ride!
PETTING ZOO FUN!!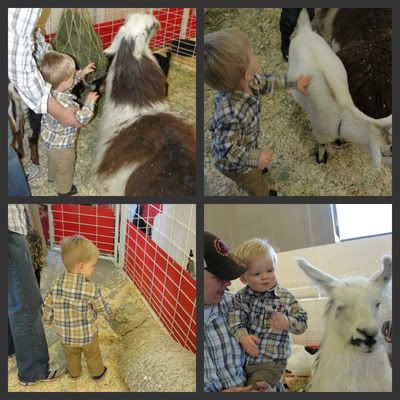 Such a Pro!
If you are ever in Colorado during January I really recommend looking into taking your kiddos to the stock show and maybe even a rodeo! Next year we might go to a rodeo, we will see if Jude can sit for that long! 😉