You all know how much Jude (18 months old) loves to dance to any kind of music. So when Birdie agreed to work with Building Our Story with a review of her debut album called The World of Wildlife I was thrilled to receive the album!!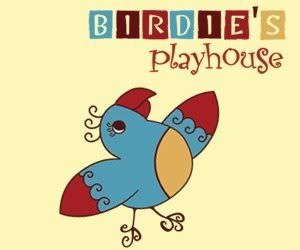 Jude has always been a music baby so I wasn't surprised when we started listening to this CD that Jude was dancing, smiling and having fun BUT I was surprised that when we stopped the CD he got angry! LOL Wow – okay Jude we will keep listening during dinner! This CD is now in my car so we listen to it every morning and afternoon, with a smile on his face Jude rocks out to some fun music thanks to Birdie!
This CD would be great for all ages – but especially for the dancing kiddos!
History of Birdie:
Birdie's Playhouse is the creation of Birdie Mendoza (aka Michele Moreno) who has been singing since her early days in the nest. Her debut kids CD, The Wild World of Wildlife, has won a Parent's Choice award, a Gold National Parenting Publications Award & gets regular rotation on internet radio such as Saturday Morning Cereal Bowl & Preschool Radio.
Birdie was the only Latina
Ray Charles
backup singer in history and has sung on numerous TV & film scores, including an episode of
HBO's
Six Feet Under
. She also fronts the
Birdie Mendoza Band
that plays Latin Jazz standards for grownup special events.
**taken from Birdie's Website**
So honored to be working with such an amazing woman and artist!
You can buy this CD online
here
at this link or you can try your luck and enter a giveaway for this amazing CD!
Use the Rafflecopter entry form below to enter this giveaway.
The first mandatory entry for this giveaway is to leave a comment on THIS BLOG POST telling me who you would give this CD to. You must complete all mandatory entries in order to win this giveaway.
/*{literal}{/literal}*/
a Rafflecopter giveaway
You need javascript enabled to see this giveaway.