This week I am your host for Curvy Girl Fashion Friday – so I hope you have some great photos to link up!
This week I was actually on top of fashion and made sure that the husband was there to document my accomplishments before heading to work.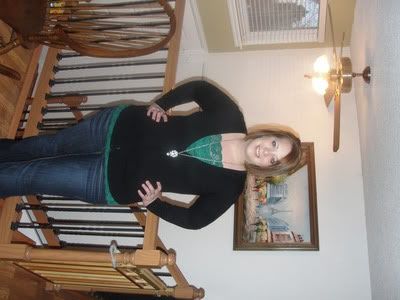 I love this new Old Navy Cardigan, it goes with everything and I feel like it is very flattering. This picture made me happy, I think I can see my 11 pound loss! 😉
Shopping:
Jeans – Maurices
Cami – Maurices
Cardigan – Old Navy
Owl Necklace – Charming Charlies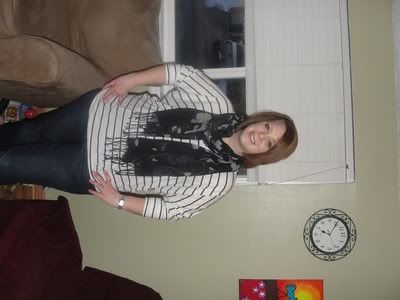 And for outfit number 2! I wore this yesterday during our snowstorm. The scarf helped keep me warm. I am not a big fan of horizontal stripes but this shirt I can pull off. The butterfly sleeves help set off the stripes.
Shopping:
Jeans – Maurices
Cami – Target
Shirt – Old Navy
Scarf – Old Navy
Earrings – Charming Charlies
Now it is your turn! Link up below and make sure to visit the others linked up!
Share the love y'all!