This is my new favorite store for bath products! I love taking baths – it is my time to relax and it is the way I warm-up during these freezing Colorado winter months!
Thanks to my hubby who bought my first
Fizzy Ball
from Melt here in Colorado I am now addicted! The Fizzy Balls come in all sorts of scents and they last a lot longer than most bath salts and bubbles I have used in the past. The fizzy product makes my skin nice and smooth and doesn't dry out my skin either – MAJOR PLUS in this dry climate. But mostly I love these because they are inexpensive but last a long time and make my tub smell amazing!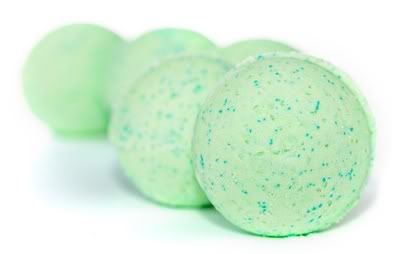 Not only does Melt carry these AMAZING Fizzy Balls but also a wide range of other pampering products for your skin and bath. The lotions are great as well – the scents that Melt carries are just perfect. Not too strong but enough scent that makes the lotion worth wearing.
Make sure you visit Melt online – you will not be disappointed with the products that are available.
You have heard me say this before – I LOVE supporting local businesses so I was thrilled when I found out that Melt products are HANDMADE in Colorado! They do not only sell their products in local Colorado Melt stores – here are the locations that might be local for you!
Brookline,
MA
Boston, MA
Provincetown, MA
Conway, AR
About Melt:

MELT, your definitive destination since 2001 for bath and skincare products handmade in Colorado. MELT has created a fabulous array of unique products with purpose and pampering in mind.
Utilizing the freshest ingredients, maximum moisturizers and striking scents, each MELT creation is personally crafted by hand. So step inside our bath and skincare deli to embark on a non-caloric trip that is decidedly hip, with flavors to suit every olfactory palette.
Undoubtedly, the consumer is queen (or king) in a vast sea of personal bath product choices, but "how" you purchase and what you "feel" are the elements that make MELT so different and unique. Fragrances are chosen with only one criterion in mind: does this smell transport the customer to another place and time?
Formulas are human tested by customers and owners alike to achieve perfection in both the areas of fun and functionality. Each product is carefully manufactured to meet the MELT standard.
Melt has graciously offered 2 of my readers the chance to shop online for their very own Bath and Skincare products! YAY!! Thank you to Melt for this great opportunity!
Prizes:
1 – $50 Gift Card (Online ONLY!)
1 – $20 Gift Card (Online ONLY!)
All you need to do is fill out the Rafflecopter form below! Make sure to enter all mandatory entries!
Thanks for playing and good luck!
Review Disclaimer: I received a product(s) free of charge for the purpose of this review. No other compensation was given. I was not asked to write a positive review. The opinions stated in this review are my own and may differ from yours.
/*{literal}{/literal}*/
a Rafflecopter giveaway
<a href="http://rafl.es/enable-js">You need javascript enabled to see this giveaway</a>.
a Rafflecopter giveaway
<a href="http://rafl.es/enable-js">You need javascript enabled to see this giveaway</a>.