Denver was hit pretty hard last weekend with a big snow storm that ended up keeping all of us home for a whole day!
YAY SNOW DAY!!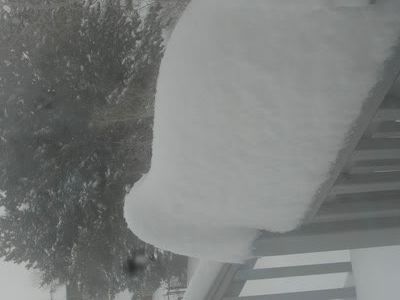 We got a good foot of snow but had some drifts on our deck of 22 inches! CRAZY!!
We had a great time just cuddling, playing, watching the snow fall and painting pictures for the grandparents for Valentine's Day.
Jude really enjoyed painting, he is just like his daddy! Such an artist!!
He was undressed and ready to PAINT!! Check out my canvas' mom!
Adorable little artist hard at work. Masterpieces if you ask me! :O) I am glad that Jude liked doing this and I cannot wait to do more painting and art activities with him now. It is so much fun doing these activities with him!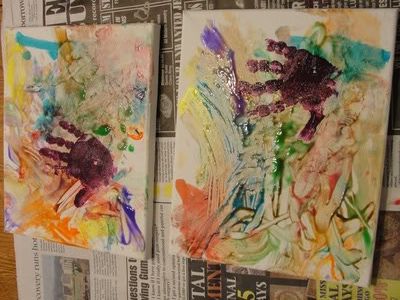 All done! He was very proud!
We will be gifting these to each set of grandparents for Valentine's Day from Jude. I think they will love them!
Okay, now I need more ideas for crafts! What have you tried with your toddler?