I have always thought that a child's relationship with their father is so important and even more so now that I have a son.
I am so lucky to have an amazing husband that loves being a father to his son Jude. And Jude adores his father!
Hearing Jude laugh and play with Jeremy is the most heartwarming sound and it just makes me so happy that Jude and Jeremy have a great relationship. I know it will continue and get stronger and stronger!
I truly had no idea how lucky I was that Jeremy was so involved until I saw some other fathers in real life and also in the internet groups I am apart of. Jeremy gets excited for days off with Jude. Jeremy offers to feed, change, bathe and play with Jude. What a blessing for all of us.
The love started from the very beginning.
The 2 of them are always laughing and smiling and having fun. Something that I hope lasts forever!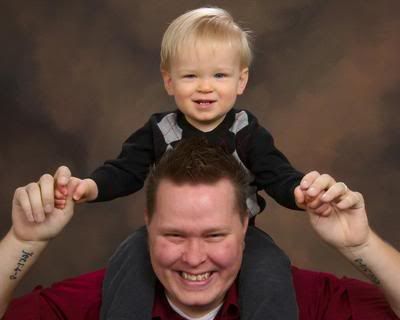 I know that Jude will learn so much from Jeremy through out the years to come. It is a ton of fun watching Jeremy teach Jude fun things like playing baseball and coloring!
I do not tell Jeremy enough how much I love him for being the greatest husband to me and the best "Dada" to Jude. Thank you sug! I love you and Jude does too!!
For any new fathers or fathers-to-be make sure that you take time to bond and have fun with your little one. Boy or girl.
A father that takes time for his kiddo is a father that will teach the child how to love their future children as well!