I am so excited to share the following pictures and review with all of you.
First some background on our home. Our home was built in 1980 and it has been updated in certain rooms but the kitchen has not been touched – well besides paint and new appliances. So our kitchen isn't the best BUT now with our updated countertops I am in love with the look of our kitchen!!
This kit allows you to change the complete look of your kitchen buy painting, yes painting, your countertops to look like you have expensive granite!!
When I first saw this product I didn't believe that it would work and believe me my husband and I were nervous when putting the first coat on!
Time for pictures – because really the pictures are the review! :O)
We decided to go with the Sicilian sand color.
BEFORE
NASTY 80's brown counter tops that I hated!!!
DURING
1st step – black coat. We were a little nervous with this step but once we got going we were having fun!
Step 2 and 3 – Color! Time to be creative with your sponge techniques. Pretty fun!
AFTER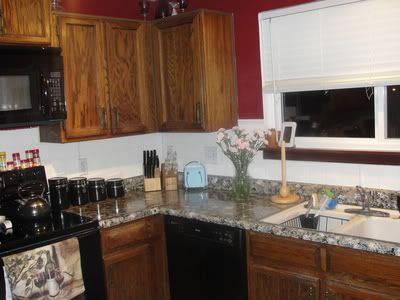 What do you think? We are in love with our kitchen again!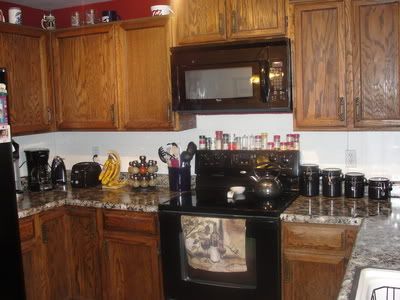 Looks totally updated and we did this in 1 weekend! Super easy!
Buy this kit
here
for $69.95 plus S&H OR enter to win your own kit for FREE!! Thanks Giani Granite for this opportunity for one of my readers!
Disclaimer: Giani Granite provided me with a free Kit for my review. All thoughts, reviews and opinions are my own and have not been influenced by anyone in anyway. All opinions are my own.
Just fill out this easy Rafflecopter Form to enter!
/*{literal}{/literal}*/
a Rafflecopter giveaway
<a href="http://rafl.es/enable-js">You need javascript enabled to see this giveaway</a>.