On June 29th we had Jude's 2 year old well check.
We were very excited to see how much our "little" guy weighed and how tall he was too.
We all know that Jude looks like a 3 year old so we were not surprised when we heard these stats:
31 pounds (88%)
36.25 inches tall (91%)
WOW!! He is over 3 feet tall now. That is amazing. He is one big boy.
The doctor was very impressed with his vocabulary and development that equals some happy parents. He also noted that he is one happy guy, again something we all know! ;o) He did have to get one shot which was heartbreaking! He cried so fast and so hard. :o( SAD!! But he is clear on shots until he is 5 years old! YAY for Jude and for mommy and daddy.
We left the appointment with a HAPPY AND HEALTHY 2 year old! So blessed!
And now – his 2 year old professional pictures. We went to Target again, they did a great job. This was by far the hardest session we have EVER had with Jude. He was so crazy and wouldn't stop moving so for that we are SO pleased with the shots they created for us. Thanks Target!!
Classic Jude! LOL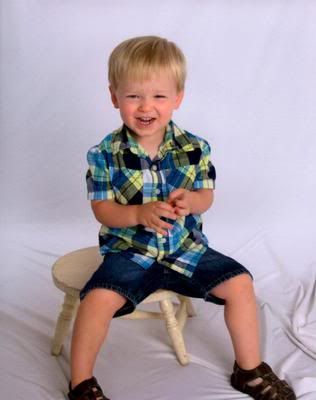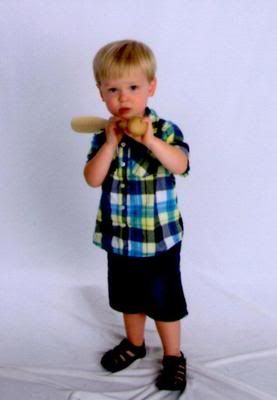 I love this kid!