Welcome! Or Welcome BACK to Wednesday on the WW.
I took a break and had a baby and now I am back. I hope you can all join me and help me with this journey yet again. I was so pleased with my results last time and now I am super excited to get motivated again.
I stopped getting on the scale after Thanksgiving and that was a BAD decision. I gained 12 pounds from Thanksgiving until now. I am not happy with myself but I am cutting myself some slack due the stress, sickness, and craziness that my life has been full of in the last 3 months. BUT – that is no excuse.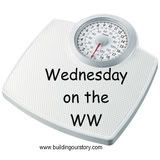 This blog hop is all about Weight Watchers.
Let's help each other on this journey by linking up recipes, successes, tips, photos and WW stories! Rules: Well the rules are easy. Just link! Link your blog posts that are all about Weight Watchers. Easy as pie! There are other ways to follow blogs such as Google+, Networked Blogs, facebook and various other options. I want everyone to link up! Grab the "Wednesday on the WW" button and put it in your blog post! I cannot wait to read all of your stories!!
Jumping back in!
I did it. I walked back in to my Weight Watchers meeting and got on that scale. I have my Daily Points that I must meet for this week, I have my meals planned for today and I am ready to track! Like I told one of my friends who joined me at the meeting last night – those stupid elementary gold star stickers are quite the motivation!! I want my first star!!
Next week I hope I can update you all with some great news
More to come!
Please "Grab" the WW button and post it to your blog and post. I look forward to reading all about your successes, losses, fails, recipes, ect.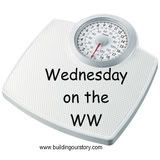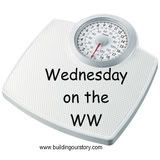 Link up:
document.write('