Week 3 on the program!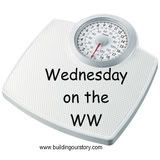 This blog hop is all about Weight Watchers.
Let's help each other on this journey by linking up recipes, successes, tips, photos and WW stories! Rules: Well the rules are easy. Just link! Link your blog posts that are all about Weight Watchers. Easy as pie! There are other ways to follow blogs such as Google+, Networked Blogs, facebook and various other options. I want everyone to link up! Grab the "Wednesday on the WW" button and put it in your blog post! I cannot wait to read all of your stories!!
Well I struggled this week to stay on track. I didn't track – that is the problem. We had a lot of stress and happiness going on this week and food really pulls at me during trying times.
I lost a
friend and co-worker
on Friday after a long battle of cancer. This news rocked our agency to the core. He has a wife and 3 young children, he was in the same hospital as Jeremy and was there when Jeremy was. This just brings a ton of emotions to me – good and sad emotions. I know how blessed I am that my husband, best friend and babies daddy is recovering at home and doing well.
With all of this going on I just forget about making healthy choices. On top of this it was my brother's birthday which means eating out and donut towers!
Okay, enough making excuses. I am back on track this morning and ready to lose.
For Week 3, I am sad to say that I gained +2.4 pounds. I knew I was going to gain but before the funeral last night I went in to WW to weigh in. I feel like that is owning what I did wrong this week.
I hope you link up and share what your WW week was full of.
Make sure to GRAB our button!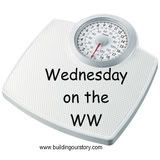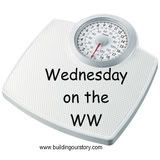 Link Below:
document.write('