Week 8 on the program!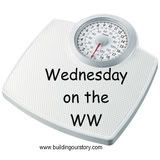 This blog hop is all about
Weight Watchers.
Let's help each other on this
journey by linking up recipes, successes, tips, photos and WW stories! Rules:
Well the rules are easy. Just link! Link your blog posts that are all about
Weight Watchers. Easy as pie! There are other ways to follow blogs such as
Google+, Networked Blogs, facebook and various other options. I want everyone to
link up! Grab the "Wednesday on the WW" button and put it in your blog post! I
cannot wait to read all of your stories!!
Week 8 update:
I missed week 7 due to life. Crazy life.
On March 17th one of my dear friends
passed away expectantly which sent me into a tailspin of sadness only to be
spun 100x over when Jeremy ended up being admitted to the hospital yet again
the day after my friend passed.
Jeremy was released from the hospital on Friday
and I said "good-bye" to Cindy that day as well. Sort of tied everything up in one day I guess. Thankfully Jeremy is doing well now and is at
home, however it seems like he will need another surgery soon…more on that
later.

So even with the stress, the sadness, the extra
eating, the trips to the hospital and a funeral I only gained +.8 pounds. Not even a pound. I am pleased and determined to reach my 10%
goal by the time I hit my 16 week mark on the program. I have a lot of work to do but I think I can
do it!!
Weight:

+0.8
Food:

Too much eating out! Hoping to
share a couple new recipes with you soon!!
Exercise:

None. :/
Goal for this week:
TRACKING!!
I didn't track for 10 days! That
was bad! Time to get back to it. Time to be honest with myself!!!
Share your stories here!!
Grab Our Button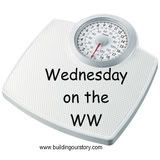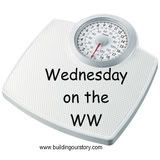 Link up now!
document.write('