Week 10 on the program!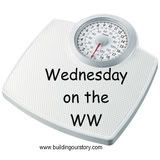 This blog hop is all about Weight Watchers.
Let's help each other on this journey by linking up recipes, successes, tips, photos and WW stories! Rules: Well the rules are easy. Just link! Link your blog posts that are all about Weight Watchers. Easy as pie! There are other ways to follow blogs such as Google+, Networked Blogs, facebook and various other options. I want everyone to link up! Grab the "Wednesday on the WW" button and put it in your blog post! I cannot wait to read all of your stories!!
Week 10 update:
I am finally back to losing weight!! I had 2 weeks of gains (1 pound total) and last night I had a loss of 1.4 pounds which means I am at my lowest weight so far in the last 10 weeks!

This week I lost -1.4 pounds which puts me at a total of -8.6 pounds!
I am very proud of myself because yesterday was a snow day in our area which meant I was at home in the cold snowy weather and I didn't stuff my face!!! YAY ME!! I would love to hit 10 pounds lost by next week.
Goal:
I will track every day!! I will use my activelink every day!
I am doing the "Live Life Active" program with Weight Watchers for the next 8 weeks and my goal is to use the Activelink daily and earn at least 10 activity points a week. Doesn't seem like much but it is!!
How did you do this week?
Grab Our Button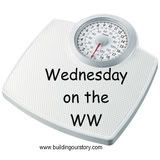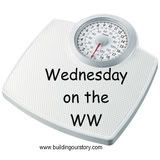 document.write('