Week 15: 15 meetings attended. Getting on track again!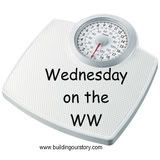 This blog hop is all about Weight Watchers.
Let's help each other on this journey by linking up recipes, successes, tips, photos and WW stories! Rules: Well the rules are easy. Just link! Link your blog posts that are all about Weight Watchers. Easy as pie! There are other ways to follow blogs such as Google+, Networked Blogs, facebook and various other options. I want everyone to link up! Grab the "Wednesday on the WW" button and put it in your blog post! I cannot wait to read all of your stories!!
Weight Update:
I am down 2.2 pounds this week!
A total of 5.6 pounds down.
Not bad! I am glad I am back on the losing track.
Goal Update:
My goal last week was to track and I did! I tracked every thing I ate. Which led me to see that I used all of extra 49 points AND another 15! That is horrible! Shows me how important tracking really is. I over ate this week but still lost 2.2 pounds but had I not over ate MAYBE I would have lost 3 pounds?? A goal I am going to continue this week.
This weeks Goal:
TRACKING! Like I stated before tracking really shows how much I over eat or even under eat. The only thing that keeps me accountable .
Also I will be working on my
C25k program
again this week.
C25k Update:
I have completed 2 of the 3 days in the first week – will be doing the 3rd day Friday. And Saturday I will be starting my 2nd week.
I really like this program so far. I feel like I am burning calories and earning some activity points! More to come!
How did you do this week?
Make sure you grab our button and link up below!!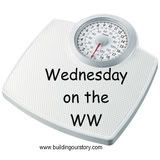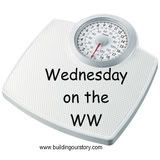 Link Up!
document.write('