A few weeks ago I announced the fun upcoming opportunities in the Denver Metro area for some MINECRAFT fun with Super League Gaming. Those events are happening now and you can join the fun by purchasing tickets for you, your friends and your family.
The idea of sitting in a giant movie theater with friends, old and new, competing week after week over some popular games like MINECRAFT is pretty appealing to most. I can see Jude really getting into Super League Gaming in a few years for sure.

Upcoming event information:
Metropolis Madness:
This is a four-week league running 10/19-11/9. The league and all of its games feature a "city" theme, drawing from historical US landmarks – the Indianapolis Motor Speedway, Alcatraz Island, Central Park, and more. Tickets must be purchased for the whole league upfront. The $80 cost of admission includes entry to all four events.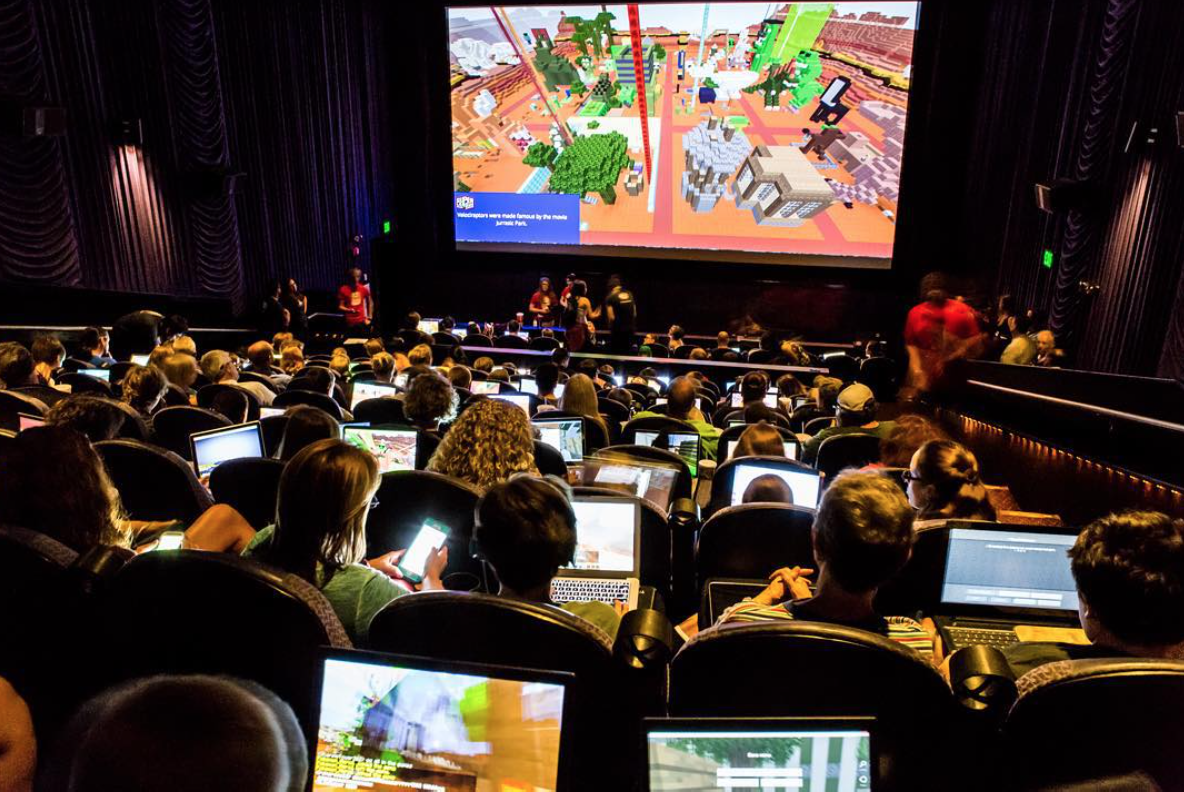 Your gamer can play on their laptop in a comfy chair at the movies while they team up with other gamers to socialize and view the game on the big screen!
Plus, parents can watch them play for FREE.
Tickets are available now at SuperLeague.com.
Enter code "DENVER", to receive $20 off league play.
Super League Gaming is offering one of my lovely readers the chance at winning a great Super League Gaming Prize Pack that is valued at $250.00! Amazing! All you need to do is follow the Rafflecopter form below. Good luck!!
Giveaway Rules – 18+ , USA entries only.
Rafflecopter Form: